TIERRABLUE
Discover the beauty of Latino-inspired candles that are not only better for the environment but also crafted with the finest ingredients. Create a cozy, welcoming ambiance in your home.
HAPPY HOLIDAYS!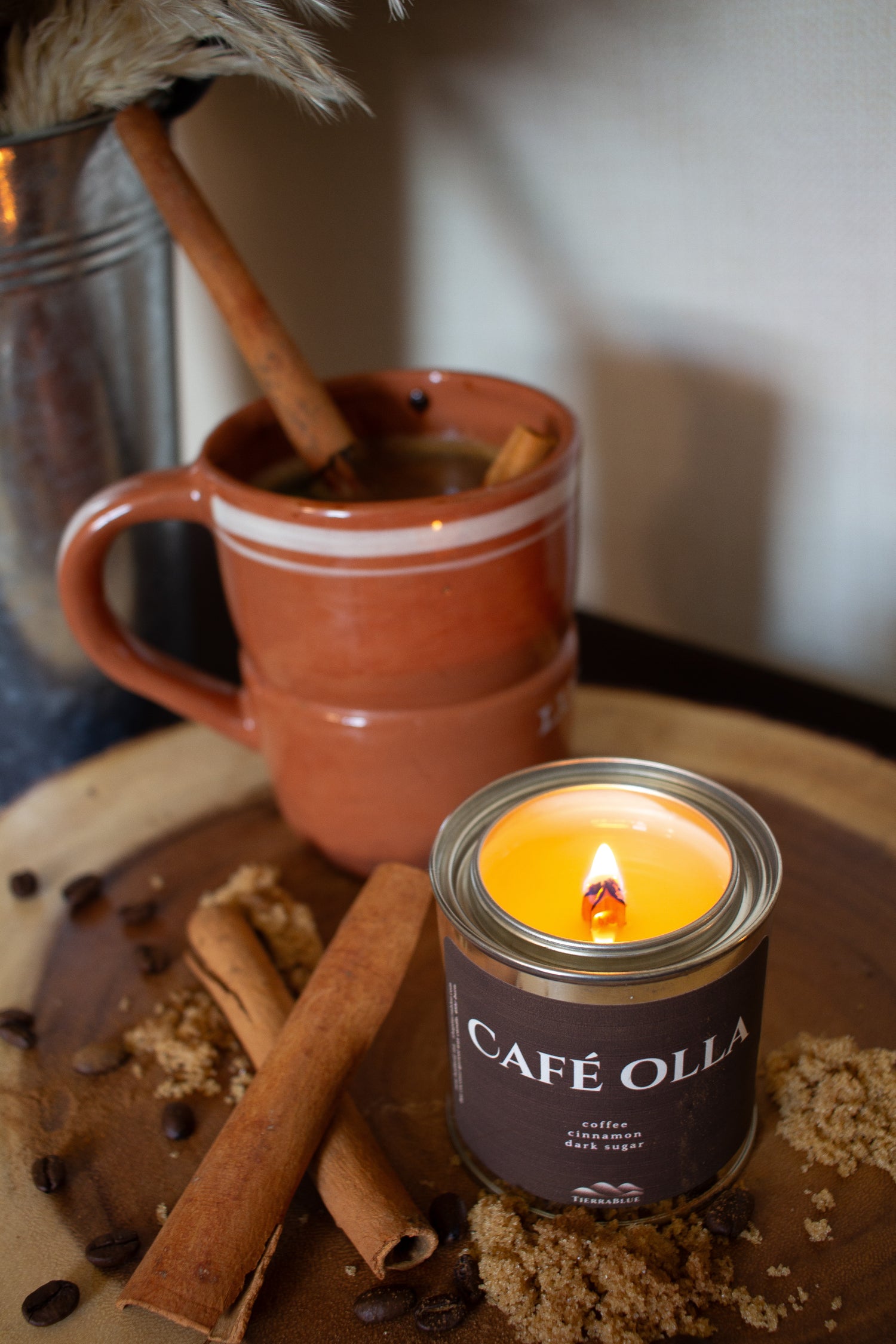 CAFÉ OLLA
Step into the fall with our newest treat, Café Olla. A sweet Mexican coffee that'll warm you right up. Viva Mexico!
Hola!
FALL FAVORITES
CAFÉ OLLA

Transport yourself to a bustling Mexican coffee shop with our scented candle. Enjoy the delightful blend of dark sugar, coffee, and cinnamon.

Shop

DULCE CALABAZA

Embrace the cozy season with our pumpkin candle that fills your space with the warm scent of brown sugar and marshmallows.

Shop

CLAVO Y CANELA

An incredibly warm, inviting, and comforting scent that will make any space feel cozy. Enjoy this holiday inspired candle with hints of cinnamon, clove and musk.

Shop
HAPPY HOLIDAYS !
A WARM TIERRABLUE WELCOME

Hello, I'm Sharlem the founder of TIERRABLUE. Thank you for visiting. Click the (my story) link below to learn a little more about us and the face behind the brand.